Hydrauliek Morreels N.V.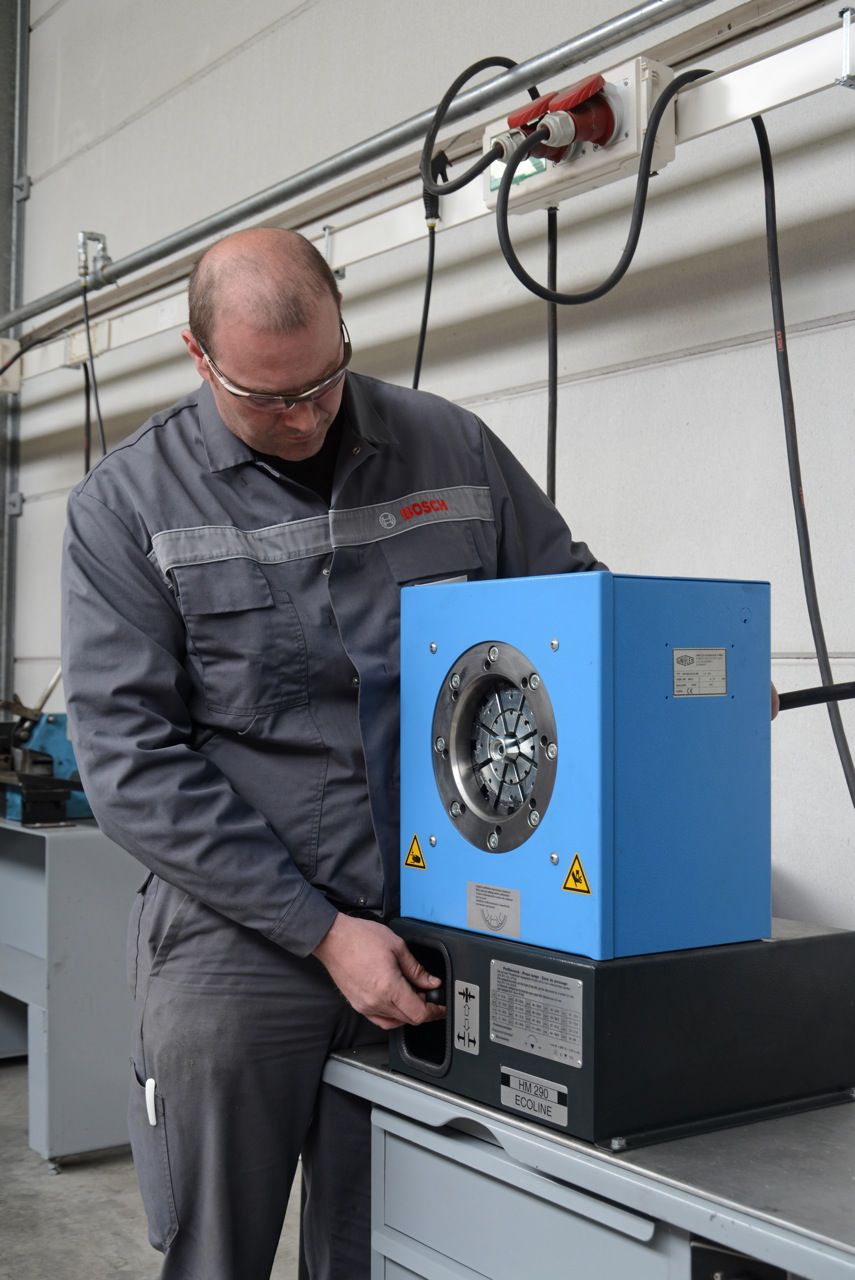 What do we do ?
To answer for the rising demand in the general end-customer market, rexroth Belgium has been working for about 8 years with an official servicepartner.
Hydrauliek Morreels N.V. from Ronse.


Bosch Rexroth Belgium wants to focus on the essence of the following activities:
repair of Bosch Rexroth-components
Building in group
Engineering
Systems and development
Turnkey projects
Measured axels
Safety engineering
Service for both consumers as clients in specific branches of usage
Hydrauliek Morreels N.V. is the service partner for:
Sales of components from Bosch rexroth to the end-clients
The repair of non-rexroth components
Hydraulic cylinders
Field service
Support for general rexroth projects.
Ronse
Our department in Ronse is the biggest one and can suit to all your needs.
You can see the different services & machines that we have with some more information.
To contact this department you can mail us at: info@hydrauliekmorreels.com
or call us on : 055 23 50 50
Melsele
Despite the smaller size of this department, don't mistake it for being less capable in any way, the Antwerp department can handle a lot of services and all of your needs just as well as Ronse...
Click me if you wanna learn more about the services we offer in antwerp.
Projects
This is a link to our projects page, you can see most of our larger projects here, with some pictures and description of what we did exactly. If you want more of them , check on facebook !
(link is available on projects page)
About us
Read our biography, our references, anything else you might want to know about the background and spirit of this company, you'll find that here.
To top it off we have an application form that you can fill out if you think you'd fit right in here as an employee..
Our Hydraulic groups
Here you can see what we can do for you, our wide range of personalised hydraulic groups are tailored to your specific needs. Our hydraulic groups are made with the finest materials by the finest craftsmen. The quality of our production process makes for a long and durable solution.
Components
Browse through all our components to see what both we and Bosch Rexroth have to offer.
Specialised components / parts will most likely not be listed here for more information about those call us at: 055 23 50 50
Or mail us on info@hydrauliekmorreels.com